What Enterprise SaaS Customers Want
By Anna Talerico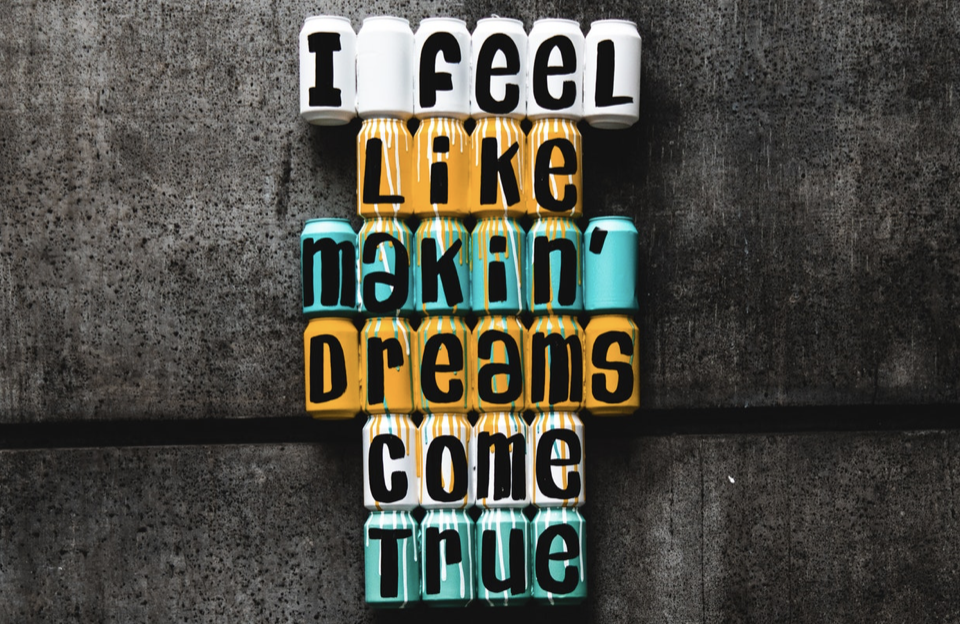 Some SaaS companies start by selling to the SMB market and evolve to sell to the enterprise at some point. Often this move is a planned strategy. And other times, it's more accidental. Enterprise customers actually lead you there. You're targeting small and mid-sized businesses and suddenly you notice that you have some Fortune 1,000 customers too.
The enterprise is appealing. The prestige of a big logo alone can boost your brand's credibility and provide powerful social proof. Plus, enterprise customers usually (but not always) spend more—on support, seats, usage, etc.
Anecdotally, I think churn is also probably lower within an enterprise cohort, but I haven't yet seen any data supporting my opinion on this one. Enterprise purchase decisions often go through committees, their sales cycle is longer and more considered and they have to do more work to make a purchase. Because of these factors, the enterprise customer is often invested in a way that SMBs simply aren't.
As wonderful as selling into enterprise accounts is, it can pull you in a million different directions with new types of requests and requirements. It's hard to parse what enterprise SaaS buyers want, versus what they actually require. And making decisions about how far you should go to support the enterprise can be gut-wrenching. Often, you are faced with a choice between veering off your product development roadmap to drop everything in support of an enterprise customer's demands or losing their account (which could hit your revenue churn number in a painful way).
Let's simplify these inherent complexities a bit.
First, what's "Enterprise"?
When it comes to selling, "enterprise" can mean different things to different people.
I have heard companies self-describe their $50,000 ACV, 90-day sales cycle, as an enterprise sale. And others who consider enterprise sales to be no less than $250,000+ ACV, 365+ days sales cycle.
There is no right or wrong definition.
I personally view 'enterprise' sales more by the characteristics of who you are selling to than the contract value or org size. If you have a complex sale that includes multiple stakeholders, a committee, and/or a procurement process, that is an enterprise sale—whether it takes 60 days or 1 year, and whether the average CV is $36K or $360K.
Enterprise selling usually means more than one decision maker, longer sales cycles and more requirements to win the deal.
So, what does the enterprise SaaS customer want?
Regardless of the definition, selling to larger companies requires fortitude and resources. There are higher expectations, more requirements, and longer sales cycles.
While no list can be complete (because, hey, this is an ever-evolving landscape), here's the short list of what enterprise customers want:
GDPR compliance is at the top of the list right now, because if you don't have it, your product is likely not going to even be considered.
Potentially other compliance as well (HIPAA, PCI, etc) depending upon the industry.
Meeting rigorous security requirements. Every large organization has their own requirements, so while you can generally standardize with a set of security features, there will always be an odd, one-off requirement or hoop to jump through to land an enterprise customer.
Both off-the-shelf, and custom, integration options. Enterprise customers have lots of software and they need it all to work together. They will want to know you have standard integrations with their tech stack, and they may also need custom integrations, or at least an API option, as well. They will expect you to have experts to work on the integrations with them, and won't self-navigate through it. Expect to provide a lot of support in this regard.
Reliable uptime, disaster recovery (DR) and business continuity (BC). This hopefully goes without saying, but enterprise customers tend to view a lot of their software as "critical" and will want to know you have a reliable uptime track record and the systems in place for disaster recovery and business continuity. Often, you will be required to actually show them a sanitized copy of your DR and BC plans during the procurement process.
Documented SLAs, usually with some sort of credits that are applied if you don't meet the SLA. What happens if you do go down? How fast will you respond to an outage, and how quickly will you resolve it? Enterprise customers tend to want these answers in writing, in their contracts, including credits for significant outages.
Some level of account management, that goes beyond the typical customer success paradigm of an SMB SaaS product.
Good usability so the product can be easily adopted by a wide variety of roles and experience levels inside the organization. In a similar vein, they will want great support options and training as well.
What should you be willing to do to land and keep enterprise customers?
Enterprise customers having bigger expectations than SMB. You can resent that, or you can embrace it. If you resent it, you won't be selling to the enterprise for long.
If you want to sell to enterprise customers, you need to find the balance between meeting their needs and not getting your entire company off course to do so. There is an art to meeting enterprise customer requirements, and optimizing your company to serve all customers equally at the same time. Here are a few guidelines I have found helpful.
Custom contracts, terms & conditions. Most enterprise buyers require lengthy contracts (60+ pages in some cases!), with custom terms and conditions that may initially be outside of your comfort zone. You will need to be OK with signing their contracts (often called Master Service Agreements), and you will be offered the opportunity to redline their agreements in order to request changes to certain terms that are important to you.
Security and compliance. Enough said. Without great security and compliance features, your product is a non-starter. However, in my experience no enterprise expects you to pass every part of their security assessments with flying colors. There are certain hard-and-fast requirements, but others are 'nice to have'. That's why it's important to just answer security reviews honestly, and have a dialog about what you can and can't commit to. In my experience, almost all security requirements of the enterprise are pretty reasonable, and they protect everyone—you, and your entire customer base as well. I guess I should warn you now, I've seen security assessments that start with 500+ questions. Brace yourself, because that just comes with the territory.
Feature development that can be used by large segments of your customer base. Enterprise customers may ask for features and functionality that your SMB customers don't. Regardless of where the feature request comes from, the lens to consider it through is: does it apply to more than just one customer? Is it a feature that's requested often? Can it be valuable to a segment of our customer base? One-off requests are hard to justify, hard to execute and hard to roll out. But requests that apply to multiple accounts or segments, or one that comes up frequently, should be given serious consideration—even if it wasn't on your original product development roadmap.
Account management. Enterprise customers aren't used to DIY, self-service solutions. They need more hand-holding to get off the ground and on an ongoing basis. Consider a layer of customer success managers that understand this and build deeper, more strategic relationships with your enterprise customers.
Yes, selling to enterprise SaaS buyers is worth it.
If you set up your approach to sales and ongoing management in a balanced way, you will find it very rewarding to have enterprise customers.
I have said "yes" to many big company demands. But I have said "no" more often, and still rarely lost an enterprise deal. It's OK for them to ask for anything and everything and it's equally OK for you to be upfront about what you can and can't do. The most important thing is to not overcommit or overextend yourself, and not to enter into contractual obligations you can't honor.